Our topic today is how to prepare your rental home for a new tenant after an existing tenant moves out. We have Victor Iniguez of Remodel Plus here to talk to us about the upgrades that are worth making. We manage a lot of property, the upgrades and maintenance we do between tenants is something most property managers and landlords are concerned about. They usually want to know if it's worth it to pay for upgrades and to choose more expensive products and materials even though it's a rental property. Victor says it's often worth it:
First, you have to take care of the basic issues when your property is between tenants. Always check the smoke alarms, change the batteries and make sure you have the required number of smoke detectors and carbon monoxide detectors. You can replace caulk in shower doors and bathtubs and in the door. Do the things that will help maintain your rental property and make it last longer.
Once all the small repair items are out of the way, move onto the extra work. You can get away with using cheaper materials that will save you a little money at this moment. However, it can create extra expenses for you down the road. You never know how long an inexpensive product or service will last. The materials you use on your rental home don't have to be super expensive, but they do need to be safe and durable. Get a good material that is better than the basic. When you spend a little extra money between tenants, you'll get four or five additional years out of that item. For example, if you spend a little extra money to buy a low maintenance bathtub, you won't have to repair or replace it as often as you would with the cheapest bathtub on the market. You won't have to replace caulk as often, either.
On your floors, choose tile over vinyl. This is a huge advantage for your rental property. You don't have to purchase the most expensive tile you find in the store, but when you use ceramic tile instead of vinyl, you get a better product and more value for your money. Tile will last you for years. The vinyl will become damaged almost immediately. All you need is a sharp shoe to scrape across it and you need to repair it.
In living rooms and even bedrooms, you want to choose laminate over carpet. A lot of people don't like laminate on the floor in bedrooms, but think about how quickly you need to replace carpet. The laminate will last longer and look better.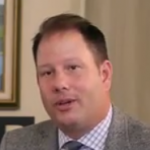 Ideally, you will spend your money on upgrades in the right places. Your property manager and contractor can help you decide what to spend the extra money on. You'll get more years out of your property and you'll also rent it easier too because renters like a better looking property. Contact us at Estey Real Estate and Property Management for help in maintaining your property between tenants.