Making repairs to your home might seem like a good idea when you want to save a few dollars, but Victor Iniguez of Remodel Plus is here with us today, and he's going to talk about why it might be better for you to hire a licensed contractor. Sellers who think they'd be better off doing the work themselves need to think about liability issues and protect themselves accordingly.
When you are about to sell your property, you want to make sure everything will hold up during an inspection. You want everything to be repaired and remodeled professionally and completely. Know your limits. There are a lot of minor repairs that you can probably do yourself, and you should go ahead and do them. Make those cosmetic repairs that you know will not pose a safety hazard to anyone who moves into the home. You can make a lot of those without the help of a professional.
A licensed contractor needs to be called for the larger, extensive repairs. These are the things that absolutely need to be done right, especially if you want to sell or rent out your home. Always hire a contractor for plumbing issues, electrical repairs and things like that. Even if you already made repairs to the home, it's a good idea to have a contractor double check your work. You might assume you did it right, but getting a seal of approval from a professional will make everyone feel better and protect you from headaches in the long run.
Many property owners are capable of doing the small jobs. You should go ahead and change the faucets and update the light fixtures. If you run into any complications, call a professional. You could think that there's only a small plumbing issue that you can do yourself. But what happens if a plumbing line bursts and you end up with a flood? You'll be in some trouble. Having the licensed contractor will protect you, and you'll be able to document who did the work for potential buyers. You'll be protected against defective materials and you'll have someone insured and licensed to call for help.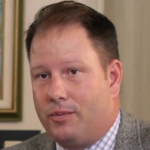 Buyers looking at houses want to know a contractor has checked the house, especially if additions have been made. Permits are required for a lot of work, and a contractor will know how to get those. Structures that are unpermitted can cause problems later on and can result in stop work orders when other work is needed in the house. A new buyer would assume the responsibility, and that problem will never go away.
Protect yourself and your property, and have a licensed contractor handle the major repairs for you. If you have any questions or need further information, please contact us at Estey Real Estate and Property Management.