Our Team
Estey Real Estate continually builds on our commitment of service to our clients through education and knowledge in the real estate industry. Real estate designations insure you're working with the best: Graduate of the Real Estate Institute, Seniors Real Estate Specialist, California Association of REALTOR®s, and National Association of Residential Property Management officers.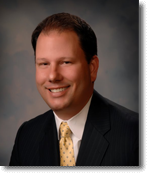 Eric Hoglund, Broker
Eric has strong ties to the San Francisco Bay Area and Benicia in particular. A resident of Benicia since 1977, Eric is a graduate of St. Patrick-St. Vincent High School and the California Maritime Academy. Eric began his professional career on the bridge of tanker and freighter vessels sailing as a Third Mate around the Pacific Rim and Persian Gulf and later as a Tug Boat Operator in Alaska and the Bay Area. In 1996, Eric moved ashore taking a position with the largest shipping company in the world in their Oakland Container Facility as a Stevedoring Manager. and later as a Regional Account Manager for import and export logistics sales for 11 western states and a wide range of companies ranging from small family run operations to Fortune 500 companies.
Extensive overseas travel and extended periods away from home and family caused Eric to make a career change and Estey Real Estate became his new home. Knowing the importance of education, and a desire to be the best at whatever he set his mind to do, Eric has earned additional real estate designations. Designations are more than just little letters behind a persons name on a business card, they are a symbol knowledge, commitment and dedication to the Real Estate Profession. As a Graduate REALTOR® Institute (GRI) Eric has extensive in-depth knowledge of the Real Estate Transaction from start to finish. Only 10% of the REALTOR®s nationwide have earned this designation which indicates the personal and financial commitment needed to complete the course of study. He has also completed is designation for Senior Real Estate Service (SRES) making him an expert in serving senior and Baby Boomer clients in any community. In addition to the above Eric is currently President of the Contra Costa County Chapter of National Association of Property Managers and has nearly completed a 2 year program in Property Management which will make him a certified Residential Property Management Professional (RMP). One should gather that his enthusiasm and commitment to excellence as a Real Estate Professional is second to none. Being community focused, both personally and professionally, is a passion for Eric and his family. Whether working with local kids as the Youth Services Chair for the Benicia Rotary Club, or just lending a hand at his local church, Eric is always looking for ways to help and improve his community. If you see Eric on the street come over and say hello; if you're looking for a REALTOR® with expertise in the North Bay Area, look no further.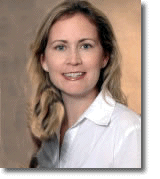 Jill Swanson Hoglund, Sales/Leasing
A fifth generation Benician, Jill graduated with a degree from Sonoma State. She worked during her college years with Estey and continues full time after graduation.
Involved in all aspects of the Real Estate Market, from managing rental property to listings, sales and with over 1031 exchanges, Jill is an expert in working with tenants, property owners, buyers and sellers. Jill and her husband Eric are a busy "Real Estate Team" and are raising the sixth generation and next team members, Abigail Hoglund, Ethan Hoglund and Ben Hoglund.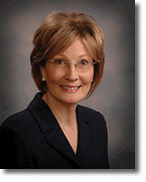 Candice Estey Swanson, Broker
Candice is a 4th generation Benician, is carrying on the Estey name in real estate. The office was opened in 1946 by Vern and Fran Estey.
After graduating from Fresno State University, Candice worked in the corporate world. She moved back to Benicia with her family when her husband was transferred to the bay area and in 1985, she became a Broker. A descendant of Judge Edwin Estey who settled in Benicia in 1868, Candice believes that if your name is on the door, you have a greater responsibility. She has seen steady growth with her business as well as with the community. Candice has represented thousands of people helping them find new homes in the area
Active in all aspects of the real estate industry in Southern Solano, she is also "hands-on" with the Property Management division of the business. She has implemented many online services and benefits for her management clients that are offered exclusively by her office. She is a member of the Solano Association of REALTOR®s, California Association of REALTOR®s, National Association of REALTOR®s, California Apartment Association, Arts Benicia and the Benicia Historical Society.
Highly regarded in the management industry, Candice is the former President of the National Association of Residential Property Managers (NARPM) for Alameda/Contra Costa Counties and the State of California, CALNARPM 2007-2008. In 2009, she was elected to represent property managers in the States of California, Hawaii and Nevada, as Regional Vice-President for NARPM. She is a mentor for the organization and a teacher of Ethics. She is also a liaison for the California Department of Real Estate for CALNARPM property managers. Candice is enthusiastic and vigorously works within the Real Estate Industry maintaining expertise in the industry. She is committed to excellence and the highest quality of service. She is commented to providing her clients with excellence.