We are talking again with Alan Schwartzman of Advanced Mortgage, a division of American Pacific Mortgage, about an interesting program that can help people get a loan for properties that need to be fixed up. So many times, we see homes hit the market that need a lot work. There is real concern about whether the interested buyer will be able to get lending. Alan is here to tell us about a program available to help you buy a home that is in less than perfect condition.
We are talking about the FHA 203K Rehab Program, which addresses the lending concern perfectly. Lots of homes on the market right now do need work, and this lending program allows the work to be done after the close of escrow. This is important because if a property needs work, the seller is often not going to want to do it. If the property is a short sale or a foreclosure, the bank won't want to do it and that deal will fall apart. This FHA 203K program is in place to ensure a property can be purchased with the idea that the work will be done after the sale closes.
There are two types of programs under the FHA 203K program; and that's the Streamline program and the Full program. When you obtain a loan under the Streamline program, you are permitted to do work up to $35,000. This type of work is not as intense and it's more cosmetic. No structural things can be done to the property. You can replace windows and roofs, or you can update the insulation and take care of any termite damage. You cannot move any walls or complete work to the home's foundation, however. The Full 203K program has no limit, and you can borrow up to whatever the established loan limits are. This program is for more expensive, complex repairs that the property needs. When you borrow money through this program, there is a HUD consultant involved to make sure the work is being done properly and the bids and realistic. What's great is that the loan is based on the property's value after improvements. So the appraisal comes in as if the work has been completed.
If you are a property investor who sees a home that looks like it needs some work, talk to a local lender about this program so you know what steps to take beforehand. It's a bit more complicated than a regular loan and you'll need a contractor to be involved with specs and plans.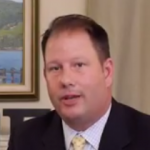 Please contact us at Estey Real Estate and Property Management if you have any questions, or you think you might be interested in this type of loan.