On our blog today, we are talking about arbitration and mediation, which are terms you will often find in your real estate contracts. We have asked Steve Gizzi, an attorney with Gizzi & Reep, to speak with us about the significance of those terms in any contract you may be preparing to sign.
Mediation
When there is a dispute in a contract, under normal circumstances that dispute would go to court. Before it goes to court, you have a mediation process. With mediation, a neutral third party brings the individual parties together and tries to get them to reach a resolution on their own. The mediator does not make a decision but instead tries to get the parties to reach a resolution. Mediators will not decide or evaluate anything; they will simply try to help the parties reach an outcome. If the mediation is not successful, the process goes to the next step, where someone else decides the outcome. Without an arbitration provision, that individual is a judge because the case goes to court.
Arbitration
When you sign an arbitration provision, you are giving up your right to go to court. You're agreeing instead to have that case decided by an independent arbitrator. That arbitrator typically can be an attorney, a real estate professional or, depending on the contract, there might be an organization already from which that arbitrator will come. The arbitrator will conduct a hearing. There won't be a jury, but that arbitrator will have an abbreviated trial with minimal rules of evidence and minimal discovery. Then, that arbitrator will render a decision. In the state of California, it's extremely difficult to set aside an arbitrator's award. There is no real appeal process with arbitration.
There are costs involved with arbitration. When you go to court, you have filing fees and reporter fees and jury fees. With arbitration, you're paying for the arbitrator's time, which can be quite costly. It's not unusual to pay fees of $4,000 to $7,000 per day. This is why you want to be careful about trying hard to resolve the problem during your mediation process.
When most people sign real estate contracts, they routinely initial the part next to the language about arbitration proceedings. We are not saying whether that's a good or bad thing. Instead, we're suggesting that if you don't understand the complete ramifications of arbitration, you should talk to an attorney before you sign, or at least learn everything you can about arbitration and what it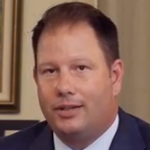 means.
If you have any questions about what Steve Gizzi told us today, please contact us at Estey Real Estate and Property Management, and we'd be happy to tell you more.