We have a lot of first time homebuyers at Estey Real Estate and Property Management, so I've invited Alan Schwartzman of Advanced Mortgage, a division of American Pacific Mortgage, to talk to us about what first time homebuyers can do to get best prepared for that first home loan.
A couple of things come to mind. First, start working with a local lender early in the process. These lenders will know the local market and understand what kind of financing is available locally. Even better, your local lender can work as a team with your local real estate agent.
Once you are in touch with your lender, you'll have to go through the qualification process. This is where you and your lender will talk about income, assets, liabilities and standards of creditworthiness. The lender needs to know how your application will look to the underwriters, who are going to take a close look at your entire financial picture.
Prepare to have a discussion about your job history and what kind of work you do, as well as what kind of money you earn. You will also be asked to list your assets – the more the better, of course. Not all assets are allowed. For example, cash is not allowed to be considered an asset. If you have a lot of cash but little else, you'll have to talk about how best to navigate that. You'll discuss liabilities as well, and the fewer the better. Car payments and monthly credit card payments will need to be disclosed, and of course credit is very important. A large part of your loan will be credit-driven. It's better to maintain low balances and not run up a lot of debt when you're a first time homebuyer.
Once your loan file is complete, you will get a prequalification letter, and you'll start moving through the formal application process. You'll need to fill out and provide a lot of documents. There are a couple of pitfalls that first time buyers can fall into if they're not careful.
Don't move money around. That's the first pitfall. Underwriters get very nervous when they see money traveling from one account to another. Put all your closing funds into one account and leave those funds there. You'll also need to create a paper trail so you can show how the closing funds will be gathered. You have to show you have enough money to close your transaction.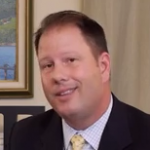 The second pitfall is credit. Sometimes, first time buyers like to go out and buy new things when they know they're getting a house. They might buy a new car or a big screen television or a new fridge for the house. These big purchases will cause credit inquiries. Lenders will do a backup credit report right before you close and if it shows new debt, you can blow the deal and not get approved for your mortgage. The really important take away for first time homebuyers is this: get with a local lender and real estate agent. Let them work together and follow the plan they put together for you. If you have any questions about buying a home for the first time, please
contact us at Estey Real Estate and Property Management
.