Our topic today is the 1031 Exchange process. Some of you may have heard of this before. The 1031 Exchange is part of the tax code. It states a person can sell a piece of investment property, move the gain they would have received from that sale to a third party exchange company, and then buy a like/kind property. This could be a similar investment property; maybe you're selling a single family home and buying another single family home. Or, you could be selling an apartment building and buying a farm. You can defer the tax on that sale or exchange for a period of time using the 1031 Exchange. It's a great way to minimize your tax exposure. Not every real estate agent understands the complex process very well, however. Make sure you're working with a real estate professional who knows how the exchange works.
In the past, you may have heard stories about people who bought an investment property and used the 1031 Exchange to get the home of their dreams, just by keeping a tenant in there for a little while. That may have happened long ago, but it's harder to do today. You have to follow big rules and the IRS is not an agency you want to mess around with. Being forewarned is being forearmed. Go into this process with an investment mind. Think of it as building your investment portfolio. Maybe you start with a small house on the corner and then move up into a duplex and then buy an apartment building. The 1031 Exchange program can help you do that. If you look at your rental homes and investment properties as stepping stones to bigger investments, you can really take advantage of this exchange program.
Talk to a professional who has done 1031 Exchange sales before. You want to make sure the professional you work with is well-versed in the regulations and knows how to protect you and your investments. In addition to talking to a qualified real estate expert, talk to your tax advisor as well. These are big moves that have a dramatic impact on your finances and your tax liability.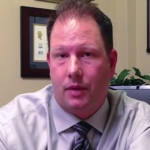 If you have any questions about the 1031 Exchange and any other types of investment moves you are thinking of making, please contact us at Estey Real Estate and Property Management. We'd be happy to talk you through it.