Our blog topic today is how to take care of preventative maintenance issues around your house. Victor Iniguez of Remodel Plus is going to tell us about some things that every property owner can do. You will want to pay attention to these tips if you are selling your home, renting it out to tenants or you just want to protect and maintain your property so you don't have huge repair bills down the road.
Make a checklist that you can put in an accessible place, such as on your fridge. You can take a look at this checklist once or twice a year and keep up on the things you need to do. Start by checking the small things like caulking around your shower. Showers often get mold in certain places that need to be cleaned. With a little caulk, the water won't get behind the shower and create mold and dry rot. Another thing you can do is to cut a piece of vinyl and place it under your sink. You don't want to have leaks, but they do happen. A bit of vinyl like you use on your floors can be purchased cheaply and will help prevent water damage. Walk around your property check for any dirt that might be pushed against your house. You need to ensure the mud seal is clear so termites don't get into the frame of your house. All you have to do is rake the dirt away from the structure. Check on this several times a year. Make sure you don't stack firewood against the house. It can be a fire hazard and it also invites termite infestation and moisture that stains the house. If for no other reason, keep the wood away from the house to save your paint job.
Conducting periodic inspections of your property will help you detect small problems before they become worse. If you aren't sure, call a contractor or a handyman for help. Keeping that checklist handy and will give you a property that lasts longer and stays in better condition.
Always hire professionals to take care of the serious maintenance issues. You want a licensed contractor to sweep the chimney, service the furnace and take care of the air conditioner. These things are best done seasonally, before winter and summer. You can change the air filters so your blower lasts longer, but have an air conditioning company inspect your unit. When a lot of dust gathers inside the combustion chamber, you can have a fire hazard. When you hire a professional to inspect your home, you save a lot of money by avoiding costly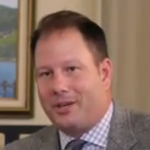 repairs in the future.
Victor gave us a lot of helpful advice, and if you have any more questions on maintaining your home or rental property, please contact us at Estey Real Estate and Property Management.