There are a couple of questions every investor tends to ask once in a while, especially when things seem to be more of a struggle when it comes to rental property. If your answers to these following questions are "yes" you might want to seek some help.
1. Are you having a hard time keeping tenants in your property? This is a concern to any property owner. You might have an easy time getting tenants into your property, but if the really great tenants who pay rent on time are not staying, that's a problem.
2. Are the maintenance bills mounting? It might seem like something is going on every month and you are worried about a big expense that is coming up, such as a roof repair. This is a concern because your rental income is tied to how much you're spending on maintenance and whether you have enough reserved to pay for a major repair down the road.
3. Is there something outside of your control affecting the desirability of your property? Maybe when you purchased the property, maybe there wasn't a machine shop next door but now there is a loud shop next door and people don't want to live there anymore. Or, the tenant you are looking for and the rent you are hoping to achieve are no longer attainable because of what's happened near your property.
4. Are you at a stage in your life where owning investment property is too risky? If the risks far outweigh your rewards, you might reconsider. Maybe you'd rather be out traveling or doing other things, and this investment property feels like an anchor around your neck. There are a few things you can do if your concerns are similar to those listed above. If you're managing the property yourself, you could hire a professional property manager to take some of the responsibility off of you. A property manager can get a good idea of where the problems are and come up with a plan for each issue to minimize some of your concerns. It could make a big difference. It might also be time to sell your investment property.Talk to a full service real estate and property management company about what you want to do. Maybe there's a buyer who is looking for exactly what you have.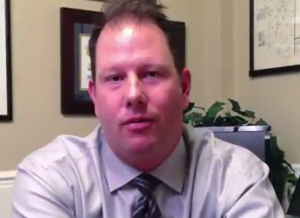 Go see a professional, and if you have any questions you can always contact us at Estey Real Estate and Property Management. We'd be happy to help you with whatever you have planned for your investment property.