Today we are talking about habitability. Any time you rent out a property, it has to be habitable. As a landlord, you might get served with papers from a tenant claiming there is a habitability issue at the property. Most tenants will refuse to pay rent until that issue is taken care of. The tricky thing for landlords is establishing whether the tenant's complaint really does reflect a habitability issue for which the property owner is responsible. If you are preparing to purchase an investment property, or you are currently between tenants, you should always take the time to inspect the place thoroughly with a property manager to establish whether any habitability concerns exist. You'll need to take care of those things before you place another tenant.
The state sets minimum standards of habitability and some of those standards are pretty cut and dry. The grey areas, however, can become confusing. If you're not sure whether a particular claim or concern from a tenant falls within the state's habitability requirements, the best thing you can do is talk to a professional property manager who has experience in this area. Sometimes, a question is even beyond a property manager's scope and an attorney will need to be consulted. As a landlord, you want to get an expert opinion before you rush to fix something or refuse to fix something.
Obvious habitability requirements include things like functional smoke detectors and carbon monoxide detectors, a working stove, a source of heat and locking doors. All of these things must be provided by you in order for the tenants to be safe and able to live in that property. What about a situation such as ants in the house? Is that an owner or a tenant responsibility? The answer is that it depends. It may be a habitability issue if the ants are from something the owner did. It really depends on who created the problem.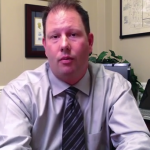 A professional property manager can help you approach the problem in a balanced way. You don't want to under-react because if you don't react at all, you might in fact create a habitability issue by ignoring the problem. You also don't want to overreact because they you could end up paying for things you shouldn't. The best way to ensure your property is habitable is to take a good look at it before any tenants move in. Check all of the potential problem areas and give your tenant a habitable place to live from the beginning.
If you have any questions on your own property and habitability issues, please contact us at Estey Real Estate and Property Management. We'd be happy to consult with you, and if we can't help you, we are in touch with a lot of great attorneys and contractors who can.