We are talking today to Alan Schwartzman, who is with Advanced Mortgage, a division of American Pacific Mortgage. Alan is going to tell us how a reverse mortgage for purchase might work for you.
First, it's important to understand that reverse mortgages are not for everyone. In those circumstances where they are suitable, they are a wonderful product. They work best for seniors have been living in a home for many years and have built up a good amount of equity in it. If you are at least 60 years old and you do have that equity in your home, you might want to downsize because the kids are adults and out of the house, and you don't need such a big house anymore. Most people would think their only option is to sell the home and then pay cash for the smaller home. You don't have to do that. You can consider a reverse mortgage for purchase, which gives you additional options. Instead of taking all that money out of your home from a sale, you can take some of the money to use as a down payment on your new home and then keep the rest of it as reserve, as an asset, for additional income or earnings. When you have a reverse mortgage, you are not making a mortgage payment.
There is a lot to know about this process. First, there is mandatory homeowner counseling. Before any money can be given to you or an application filled out, a purchaser has to go through mandatory homeowner counseling. You will be educated on the process and the counselors you work with are responsible for confirming that you thoroughly understand what you are getting into. What you really have to understand is that there is still a loan that is accruing interest. There are no payments that you have to make, but interest is accruing over the years. So, when the home is sold or refinanced, the loan will need to be paid off.
This is advantageous if you have an asset with a lot of equity but you don't have a lot of income. It will help you to get into a new home and not have a mortgage payment. The reverse mortgage should be part of your overall estate planning. The loan will need to be paid off, usually at your death or when you refinance or sell the home. If you stop living in the property or the last borrower (usually the husband or the wife) dies, the loan must be paid.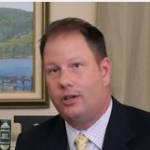 Some people think you are giving up ownership of home when you do a reverse mortgage, but that's not true. You have and own your home. It's your asset. You will have to decide who your heirs are and what to do with that property when you move on.
The reverse mortgage is an option for folks over 60 who have the right circumstances. If you'd like more information from Alan on how this works, please contact us at Estey Real Estate and Property Management.