At Estey Real Estate and Property Management, many of our clients are global. These international investors choose us for the same reasons our local property owners choose us. They know we have an expertise in the local market that enables us to set the right rental price on their properties. We find highly qualified tenants and ensure the property is well maintained. These are important to any landlords looking to hire a professional property management company.
Global property owners are a little bit different, however. They are on different continents and in different time zones. Our global investors are especially interested in communication. They know they cannot be present to oversee the day to day operations of their rental properties, but they want to know they can ask us questions and get information quickly and without delay. That makes a big difference to someone who is not here in the area.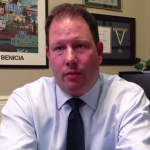 In order to assist these remote landlords, we have efficient and up to date methods of communication. We transfer their funds automatically into the bank account of their preference every month when rent is paid and we make their accounting statements available online. Anytime we need to talk about a particularly sticky subject, we utilize Skype so that we can talk as if we are all right here in the office together.
The most important thing a global investor is looking for is a professional they can trust. They want to know they have someone with boots on the ground who has done this for many, many years and can be a reliable partner in the community and handle problems as they arise.
If you are a remote landlord or a property investor who lives out of the country, please contact us at Estey Real Estate and Property Management. We are proud of the services we provide to global clients, and we'd be happy to talk about what we can do for you and your property management needs.