So many times, people come to me and tell me they are thinking about renting out their property, but they're worried about tenants trashing the place. They hesitate because they don't want any damage to occur to their property. Others are worried that tenant evictions mean taking forever and be a costly process. Today, I thought I'd discuss what property management really is. When you hire a professional property manager, you aren't only getting someone to take care of the four walls and the ceiling. You're really getting someone who can help you take care of managing your risk.
A good property manager will market your property. Property managers have the means to advertise your property on the Internet and attract a large pool of potential renters. Good old fashioned yard signs are important too, so don't get too caught up in the flashy stuff. With that marketing comes tenant screening. Your property manager minimizes your liability by thoroughly screening tenants. There will be a credit check, an income verification, and an eviction check. These things are important and your property manager will be able to establish what prior landlords have experienced with each tenant who moves into your property.
Overseeing the property and the tenant on a day to day basis is next. Your property manager is there for emergencies and also to ensure your property is maintained and kept in the best possible shape. Transitioning tenants is another way property managers handle your risk. Whether tenants move out on their own or you ask a tenant to leave, your property manager has it covered. Moving a tenant out and preparing the property for a new tenant is taken care of efficiently.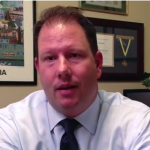 A property manager is really a risk manager. He or she is someone you can trust, and someone who has your best interests in mind at all times. If your property manager calls you to tell you that something needs to be fixed or a highly qualified tenant has been found, you know it's reliable information. It takes a lot of the guesswork and complications off any landlord's plate.
If you have any questions about how property managers can assist you in managing your liability, please contact us at Estey Real Estate and Property Management. We'd be happy to help you.