Today we are talking about what happens before you go down the road to foreclosure. When you find yourself in a situation where you're facing foreclosure, so many people think they are doomed and it's best to just let the house go. However, there may be some options left for you to consider before you do that. One option is property management. You may be able to bridge the gap between being completely underwater and breaking even by simply putting a tenant in that property for a little while. Once you have that rent coming in, you can stop the bleeding with your mortgage and get to a point where equity has come up and you can sell it.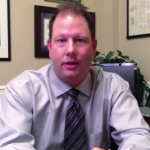 Your house may also be worth a lot more than you think. Sometimes, when you struggle for a long time to make a payment on a home, your mindset is two or three years behind what your property value really is. The home's value may be closer to what you owe than you think. Having a full service real estate company that does both sales and property management can sit down and talk to you about what is really happening in the sales and rental markets. You will at least have the option to get close to a desired sales price or see what kind of rent you could collect if you get a tenant into your property right away.
Foreclosure is the last ditch effort. A final option for you might also be a short sale. Talk to a professional real estate expert in your community to see if that would work for you. It may be the difference that counts before you let that house go and destroying your credit. Facing foreclosure can be completely overwhelming. If you take the time to talk to a professional, you might realize that you have other options that are better for you than foreclosure. If you can hold onto it for a couple of years, you will finally get to the point where you break even or perhaps even make a few dollars.
The market is returning and we are here to help. If you'd like to talk to us, please contact Estey Real Estate and Property Management. We'd love to talk to you about the different options you have when you're facing a potential foreclosure.