Today we are talking about the closing costs and fees involved in real estate transactions. Buyers are always asking us what they will have to be prepared to pay for, in addition to the down payment on the home they purchase. I've asked Alan Schwartzman with Advanced Mortgage, a division of American Pacific Mortgage, to talk to us about what those closing costs might be.
There are lots of different costs and transactions that a buyer has to be prepared for at closing. Sometimes, a seller may agree to credit the buyer for those costs, but in the real estate market we're in right now, those situations are hard to find. That means buyers will generally be on the hook for what we call nonrecurring and recurring closing costs.
Nonrecurring closing costs are one time charges that you'll have to pay when you close on your loan. This might include the appraisal, the credit report, an underwriting fee or a processing fee. Other nonrecurring closing costs include title insurance, the fees required by a notary, recording fees and escrow costs. Those are things you will only be charged for once.
When it comes to recurring costs, we are talking about interest, taxes and insurance. Interest is something you will always pay. For example, when you get a loan, you start paying interest on that day until the first day of the next month. It's called prorated interest. This is a recurring cost because you'll be paying it every month. You will also have prorated taxes that you will continue to pay. If you use an escrow account that includes your taxes and insurance in your monthly payment, some of those funds will be collected at closing to ensure there is enough money in the pot to pay for the taxes and insurance that will immediately be due. Then, those become recurring costs.
Borrowers need to be prepared to pay any and all of these recurring and nonrecurring costs. There are different standards and norms, depending on your state and county. For example, in some counties the escrow fees are paid for by the seller. In other counties, the buyer pays them and in some places, the costs are shared.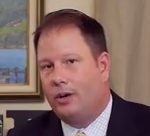 It's important to talk to your real estate as well as your lender. Based on your purchase price, you will get a good understanding of how much money you'll need to have available at closing.
If you have any questions, please contact us at Estey Real Estate and Property Management, and we'd be happy to talk to you.